Mixed breed VS purebred health
---
Spin-off of the GSD thread:

Regarding genetic issues, are there any concrete reasons to believe purebred dogs or mixed breed dogs are less predisposed to them? I'm talking specifically about unhealth tested dogs, from unknown backgrounds.

What about other issues, like issues that may stem from physical conformation? Or environmental factors? Does breed, or rather purebred/mixed breed, have an influence on how a dog develops environment influenced disorders?

Here is what I was going to put into the other thread, before I decided we needed a new one:

"I'm fairly certain that mixed breeds are less predisposed to genetic illnesses...it's not that one parent has or carries a disorder, so it's likely for offspring to have it, and therefore opens up a large pool of genetic disorders for mixes. Usually (at least for many disorders) BOTH parents need to be a carrier of the disorder. So if you're breeding two dogs who's genetic issues don't generally overlap, you have a better chance of the dog not developing that specific issue. It's the same in people - if two people of an ethnic group known for carrying a specific gene for a disease, for example, Tay Sachs, reproduce, the child has a higher chance of being unhealthy. If someone of that ethnic group reproduces with someone of another ethnic group with a DIFFERENT prevalent disorder (sickle cell anemia), the child has a much less chance, or no chance at all, of having those disorders. It's not that they're now predisposed to both disorders."

But, as I mentioned in the other thread, I don't know THAT much about genetic disorders, and I'm not entirely sure that's accurate. There are obviously way too many factors to state "mixed breeds are healthier" or "purebred dogs are healthier", but is it safe to say that generally (discounting two breeds who are often carriers of the same disorder) that genetic issues are less common in mixes than untested purebreds?
__________________
"My favorite color is green, green like newly cut grass. When it comes to green with envy, though, you can stick it up your @ss!" ~ Grammy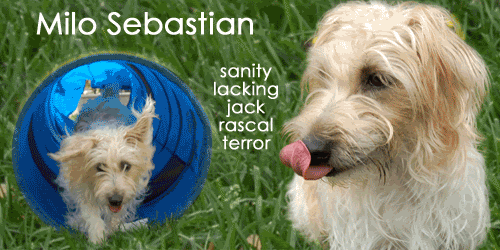 http://www.adorablebeasts.blogspot.com