So, a couple weeks ago, I noticed Charlotte's rear nipple's seem to be a little....fatter. I kept it in mind, but figured she had just gained a little weight. I took her into the vet for totally unrelated reasons, the vet checked her out, said she was developing a little bit of arthritis due to old age, but was otherwise an extremely healthy dog.
As we were leaving, the vet came out to the front desk and told me that one thing she did notice was Charlotte's lymph-nodes were a little swollen. She wasn't that concerned about it, but said to keep an eye out and make sure they didn't get any bigger.
This is Charlotte's rear nipples today, a couple weeks after her vet appointment: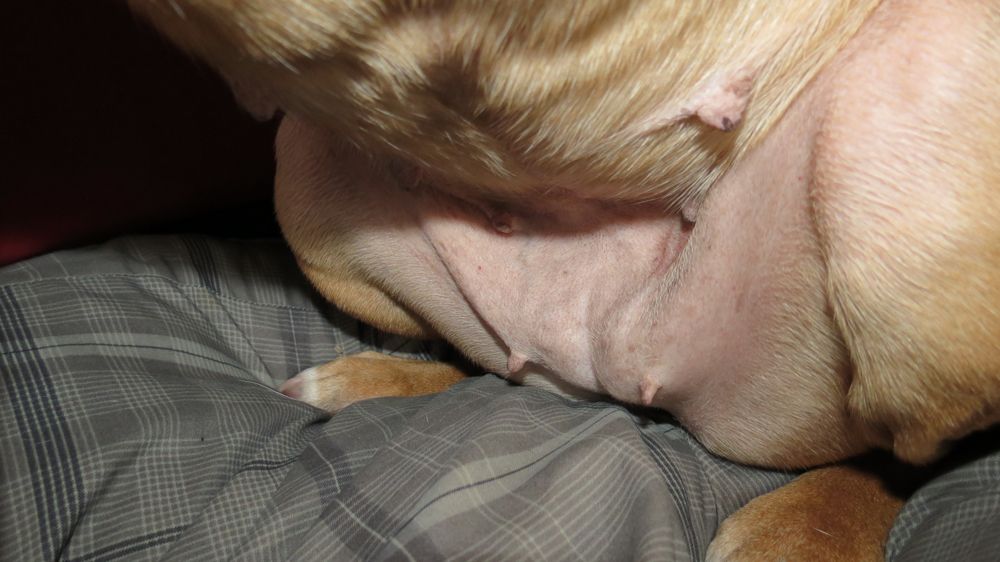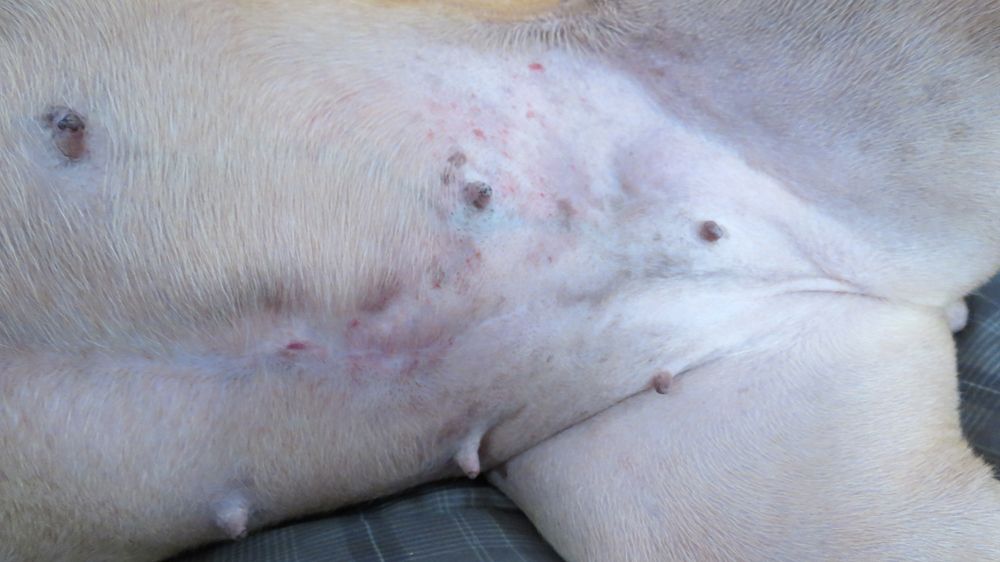 And her face while I was taking pictures, lol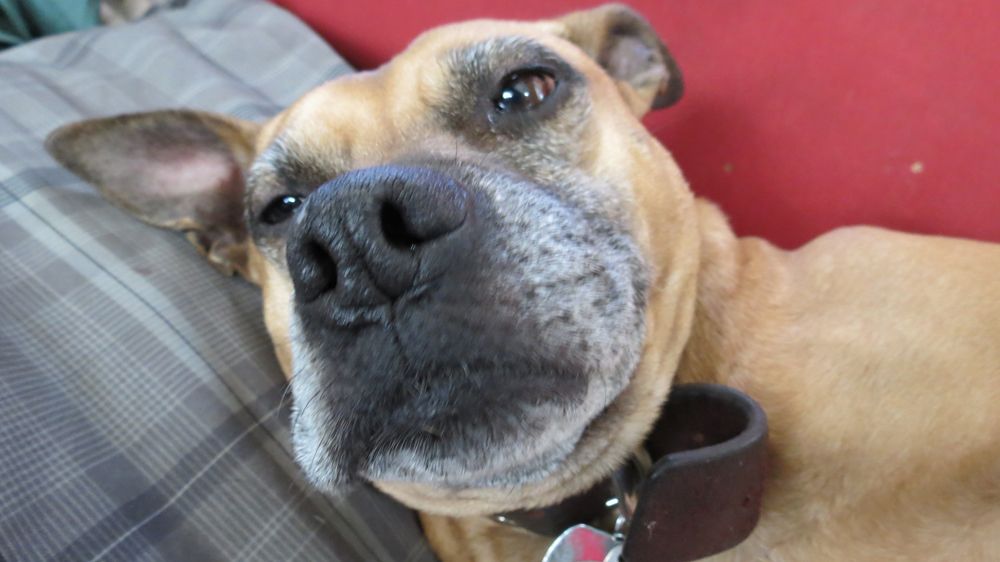 Does anyone see what I'm talking about? Do those appear...abnormal? Charlotte DID have atleast one litter in her life, before we adopted her, so her nipples have always been big, but not swollen.
I'd rather not return to the vet if I'm worrying about nothing. I will if I have too, but we've already spent a lot of money there over the past few months, and just want a break. Kinda hoping for some reassurance I guess.