It's been a while since I've shared any pics of my corn snake crew. I'm up to seven now.
It was warm today, so I took them outside for a photoshoot. It got a little overcast here and there, but overall I think it was a successful event.
Here's one picture of each.
(Listed in the order that I acquired them.)
Reggie
2008 Classic (male)
Una
2009 Tessera (female)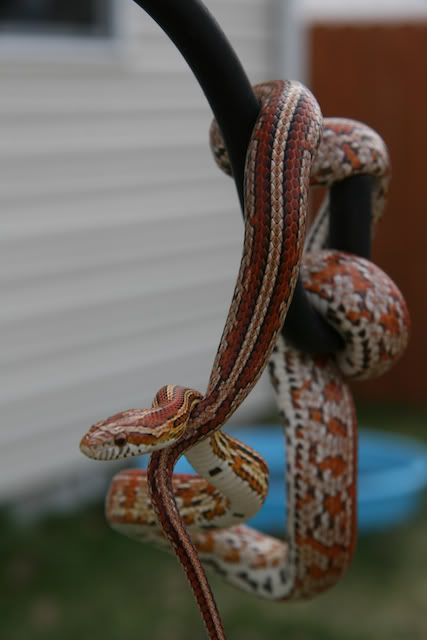 Tael
2009 Banded Miami (male)
Tippy
2010 Classic Stripe (female)
Celia
2007 Classic (female)
Juju
2010 Hypo Cinder (male)
Envy
2009 Cinder (female)
Thanks for looking!
PS: Some you may remember Tatl (Tael's sister). Sadly, she passed away in January due to some kind of genetic defect.
We miss her.