Tippy is a female Classic (Normal) Stripe. She just arrived today!
I'm honestly surprised at how laid back she is already! When I opened the deli cup to transfer her into her tub, she didn't try to hide or anything. Just crawled on out to look around like it was no big deal. Very impressive, especially considering I'm used to Tatl, the Queen of Spaz.
I only snapped a couple pictures once I got her into her tub. Belly pictures will have to come next time.
I didn't get a weight for her today, either. Even though she was so very calm and mellow, I wanted to avoid too much excitement for the first day home!
With no further delay, meet Tippy!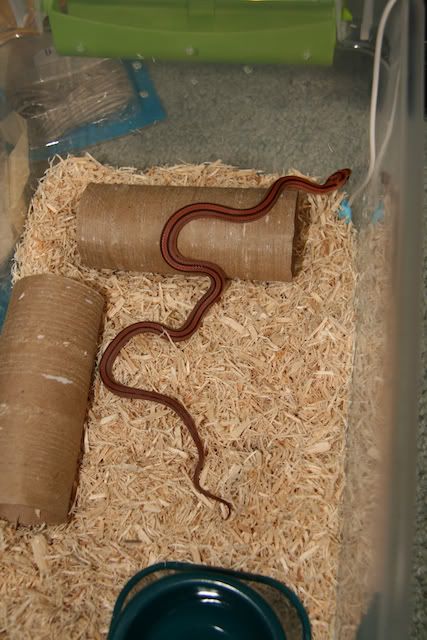 I didn't let Ticheli stay here long, but I had to take a picture at how curious he and Tippy were of each other.
That's all for now! Thanks for looking!