Everybody had empty bellies and it was a gorgeous day Saturday, so each snake had a turn going outside for a photo shoot. Please be patient, it may take me two posts!
We'll start with the girls.
Una
She's my 2009 Tessera, which is a very new and still somewhat rare morph. She last weighed in at 26g on June 21st, 2010. She's only refused one meal with me, and it was while she was in deeeeeeeeeeeeeeeeeeeeeeeeeep blue. The rest of the time, though, she's a champion eater, though she tends to think she's a rattlesnake.
She always has this "angry face" look, but really she's pretty mild mannered.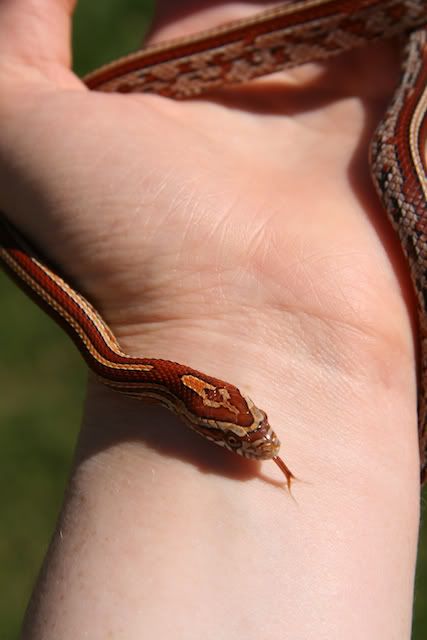 Belly shot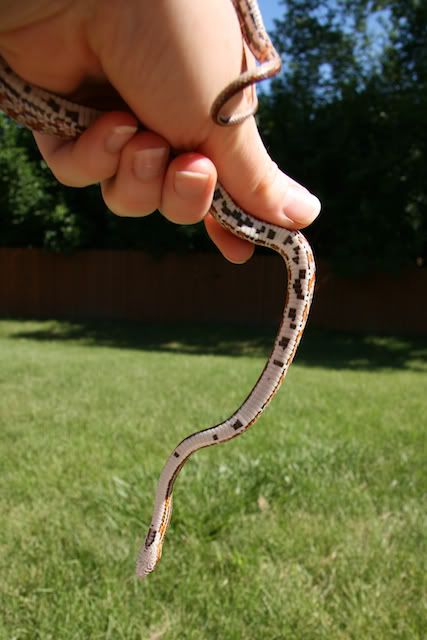 Side pattern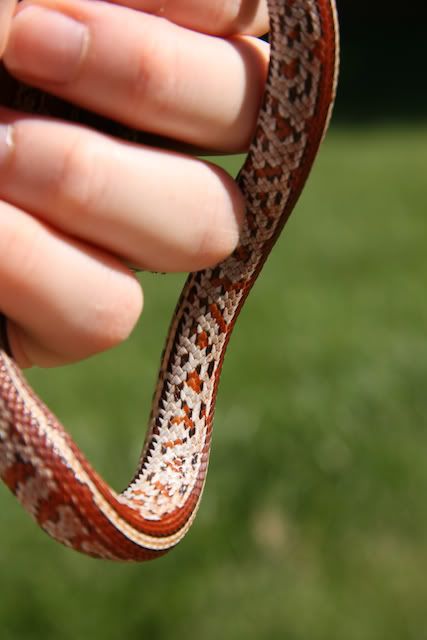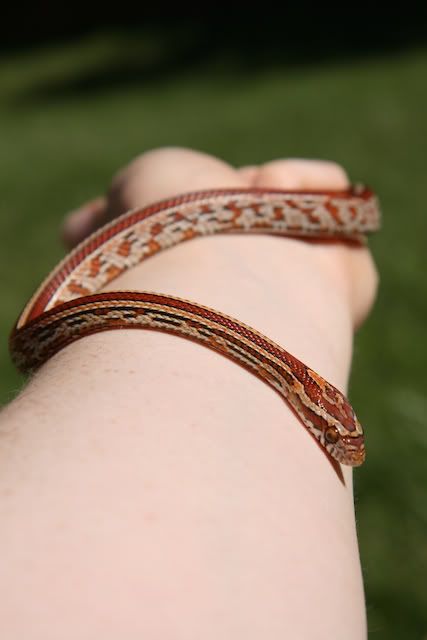 Tatl
Tatl is a 2009 "banded" Miami phase, which is still technically a "Classic" morph, just from a specific locality. The banding comes from selective breeding. She last weighed in at 12g on June 13th, 2010. She's a little behind the curve right now after a regurge and the resulting treatment, which is a bummer. The good news, though, is that she's doing just fine, even if a little small. If anything, she'e even MORE fiesty than she when she arrived in April.
Both she and her brother (Tael) are so RED! Her background is a little more silvery, too.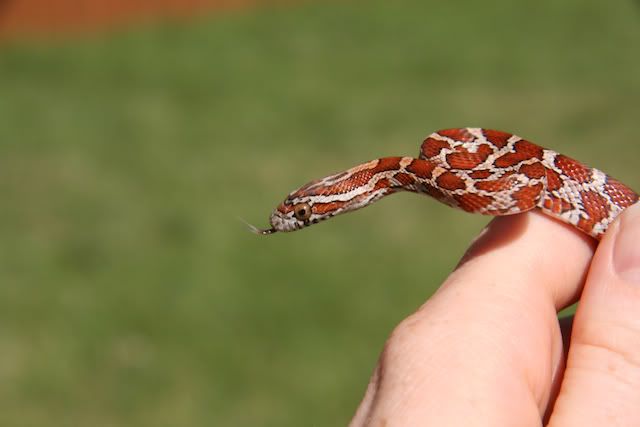 Plotting an escape attempt, I'm sure.
Belly shot. She didn't really want to cooperate.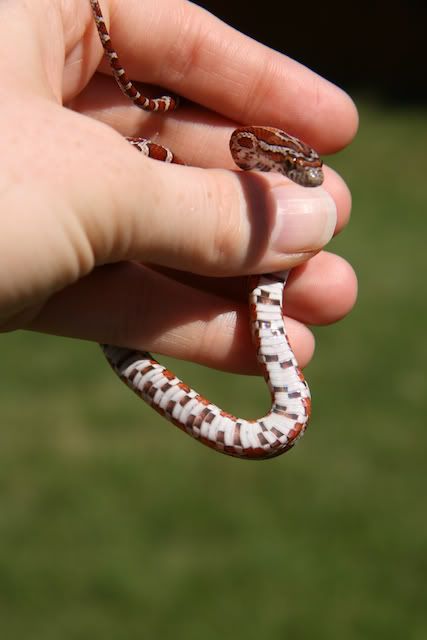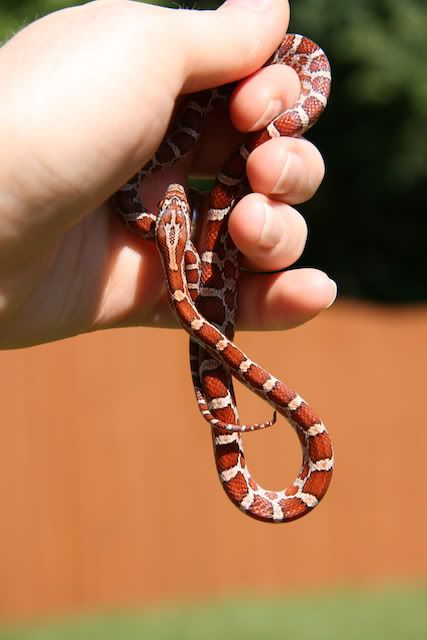 *MORE* (Tael and Reggie in next post...)